# Status Reporting and Error Logging
Within the tab Miscellaneous (Misc.), status information and error logging can be requested from the ARE (if an active connection to the ARE is available).

The Miscellaneous Tab
Get ARE Status opens a window, showing status messages from the ARE and from the components within the ARE. These messages can be copied to the clipboard or saved to a file:

The ARE Status Window

Show Logfile from ARE shows the logging file from the ARE, containing status and error messages:

The ARE Logging Window
Beside this general information, the status of each component can be requested using the Show Component Status in the context menu of each component. The following figure shows a component with a red background - this means an error occurred in this component. The status window shows this error and with the button Remove Error Marker the red background can be removed.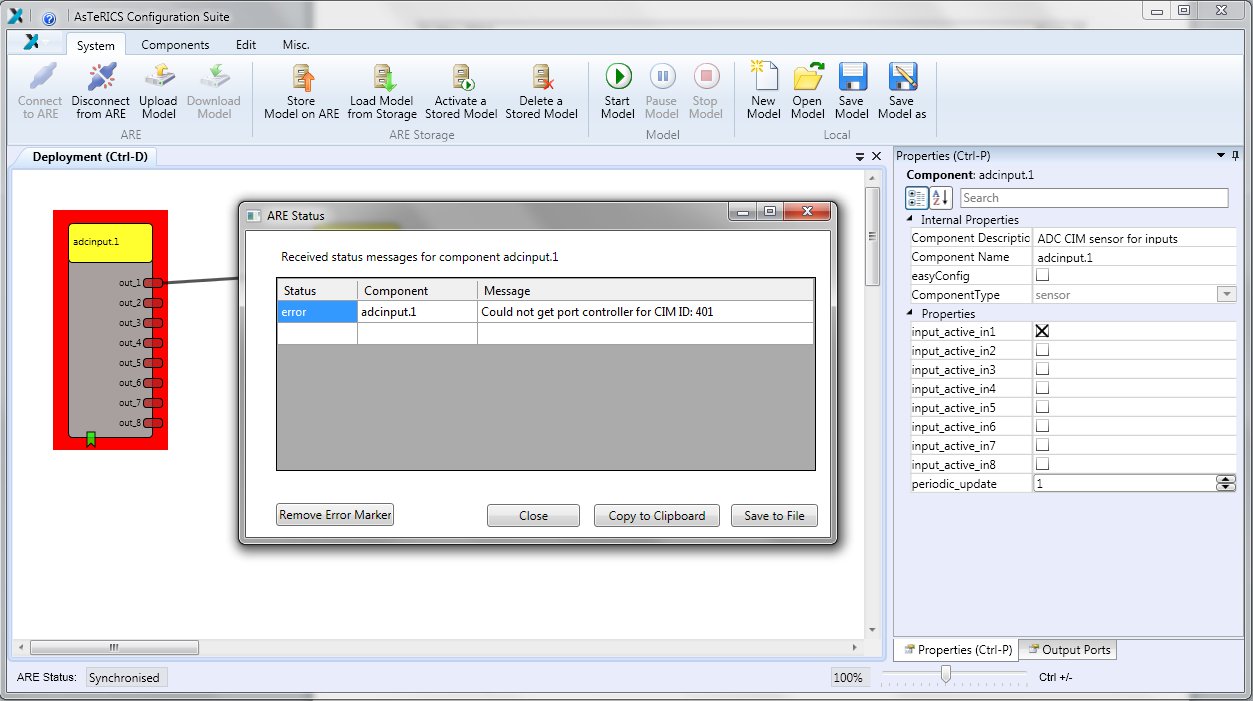 A Component in Error State with the opened Status Window